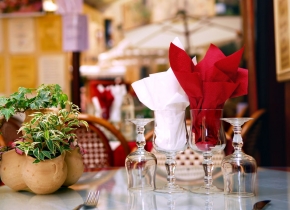 The idea for starting a factory for high-quality processed food started in 2006, which lead to its opening in 2007.

This is a fully privatized company, with a mission of creating high-quality and 100% biological products.

The main product is the home made "Ajvar" made from an old Macedonian traditional recipe, with the 1st class pepper called "Kurtovska kapija".

From 2009 we protected our brand "Macedonian homemade ajvar" with the Lisbon Agreement – The International System of Appellations of Origin, in other words The Lisbon System – International protection for identifiers of typical products from a defined geographical area.

All our products are 100% biologic, processed without any adding of additives.